| | |
| --- | --- |
| | Share this page |
Mossberg's Flex Stock System
At the 2016 SHOT show, I noticed Mossberg's tool-less changeable buttstock system. It's been on the market since 2014, but this was my first real chance to get hands-on with it. Research shows that it's available for both the Mossberg 500 and Mossberg 590 shotguns. I suspect, but don't know, that it would also work with the Maverick 88.
Images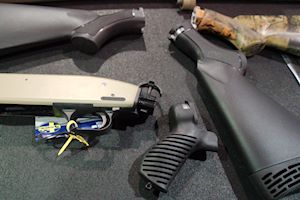 The main attraction to the Flex system, is that you can swap between a few different types of buttstocks without tools. You can go from a breacher grip to a traditional fixed stock pretty quickly. Mossberg also produces a Flex mount capable of accepting AR-15 pistol grips and buttstocks.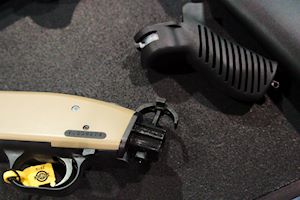 The rear mount on the back of the shotgun is the main complex part of the Flex system.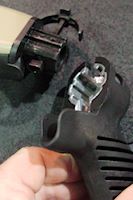 As you can see, inside of each Flex accessory are a number of channels which the slots on the Flex system interlock into. The most critical part is the protrusion on the bottom of the receiver-side mount, which pivots as you turn the "key" on top of the lock.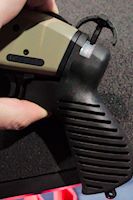 The accessory is in place, but the key hasn't been locked in place. One must turn it 90 degrees, then press it down so that it locks into the accessory. In my experience, if the accessory isn't firmly in place against the receiver stud, the key will refuse to turn.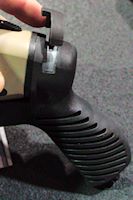 As you can see in this image, the Flex key has been turned, and it's now being pressed down. Note the serrations on the side of the key - this is to enable the user to lift it up so that it can be removed from the gun.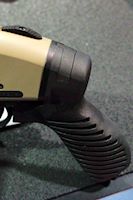 The Flex system, locked in place. Note that the key is flush with the top of the accessory. I wrestled with it a little, and it seemed to be on there securely.

Overall Impression
To be frank, my personal view is that pump shotguns are cheap, I have plenty of them, and I'd just put different stocks on mine. The Flex system has gadget appeal to someone like me, but little else. However, I can name off a few reasons why someone may want this:
A spouse who thinks there's such a thing as "too many guns".
Living in a country where the number of guns you can own, is limited.
A desire to fit a full length fixed stock shotgun into an emergency kit, without worrying about losing a screw.
Shooting at a range where the RSOs tend to ban "scary looking" configurations such as AR-15 furniture on a shotgun.
--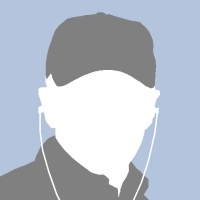 Sean Newton - 02 Feb 2016
Comments